The purpose of Parent Teacher Partnership (PTP) is to unite the home, the school, and the church in their endeavors to provide Seventh-day Adventist Christian education for all children.
Many parents say they wished they could help out more, but they just can't. They are already busy at work, in the church, and in extracurricular activities for their kids. There just does not seem to be enough time in the day. Listed below is some great ways that you can help the school. They take very little time, and some are things that you probably already do.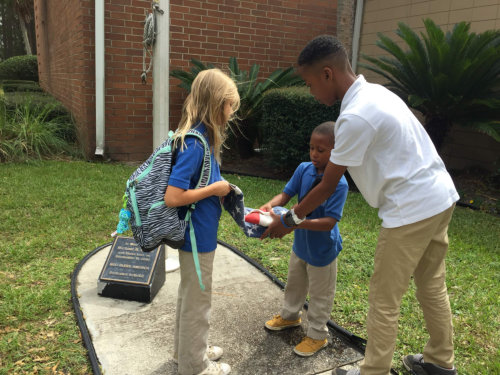 Use our school's ID when you shop at Office Depot– LPA ID : 70021926
Send a Note of Appreciation – A little note of encouragement goes a long way. Don't forget about some of those people who put in a lot of time behind the scenes like Grandpa Gardner and James Ross.
Attend Special Programs and Events – One of the easiest ways you can support the teachers and students is by attending the special programs that they have at the churches and school. Just being there shows them that they are important and that you care about what they are doing and learning.