Mrs. Wendy Smiley, Pre-K
I was born and raised on the beautiful island of Jamaica. My wonderful husband and I have two amazing boys who attend LifePoint Academy (LPA). I have had the privilege of being a part of the LPA family since 2011. I have always had a passion for developing young minds and I get to do that everyday as VPK Director and Pre-K Teacher. I realize how important the early years are to the growth and development of each child. I am committed to providing a positive, nurturing and loving environment where children can explore, create and learn with Christ at the center. In my spare time, I love to spend time with family, sew and decorate. I look forward to helping your children make new discoveries this year.
Mrs. Calina Tejada, Kindergarten
Since God called me to the ministry of teaching I've worked for the public schools, Adventist schools, colleges and for corporations in Japan. I have a true passion for molding young minds for Christ. It still amazes me that I have the privilege to be able to teach my students how to read, pray and worship God. I am originally from Washington State and I received my Bachelor of Science degree in Speech and Hearing Sciences/Special Education from the University of WA in Seattle. Being a native of the Pacific Northwest, I enjoy being out in nature where I feel God's presence the most. In my leisure time, I absolutely love spending a day at the beach and also enjoy biking, hiking, playing tennis, baking and spending quality time at home with my husband and two teenage children. I made Jacksonville my home in 2018 and I'm excited to be a part of LifePoint Academy's team!
Ms. Alexis Vince Kindergarten- Grades 1 and 2
I grew up in Saint Cloud, Florida. I went to public school in Saint Cloud up to twelfth grade. I graduated from Southern Adventist University with my B.A. in Elementary Education. During the summers in college, I worked at Camp Kulaqua for four summers and then Nosoca Pines Ranch for one summer. In 2015-2016, I served as a student missionary on the island of Palau. While I was there, I taught second grade. I also taught Sabbath school and was a Pathfinders leader. My passion and love for teaching was confirmed that year. After that, I worked as an aftercare teacher at an elementary school. My goal is to give each child the tools they need to succeed and to develop a love for learning.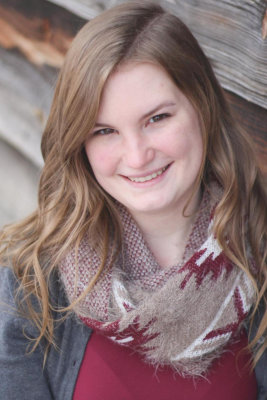 Ms. Amy Meadows, Grades 3-4
Ms. Vimbo Zvandasara-Zhou, Principal, Grades 7 and 8
I am originally from the wonderful country of Zimbabwe, on the other side of the world, but I grew up in the Midwest. I am a proud graduate of Andrews University, and I have many years in ministry and short-term mission work. My heart is committed to providing a quality education for each and every one of our students. I truly believe that each student is a leader in their own way, and I am honored to lead our school as our principal.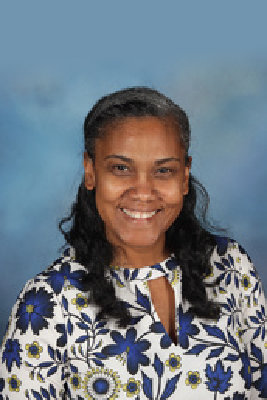 Mrs. Tricia Hercules, Music Teacher, Aftercare Director/Interim Administrative Assistant
I'm originally from Trinidad and Tobago south of all the Caribbean Island. I returned to the United states in 1993 and in 2004 my husband and I moved to Jacksonville after our first child was born. I'm a mom of three and have been blessed to have our children in Adventist education. I've had the opportunity to be a part of LifePoint Academy for the pass 8 years working in different roles, VPK-3 Instructor, VPK substitute teacher, Aftercare Director and Music Teacher. For each role I see God's purpose in my life and how He uses me to prepare souls for His kingdom. One way is through music. It is an honor to share music on a spiritual level at LifePoint Academy with students, not just as a subject but as a ministry to touch lives wherever life takes them.
Mrs. Zaidilie Guitterez, Teacher Assistant/Spanish
Native of the United States territory island of Puerto Rico, where I received my bachelor degree in Computer Programing. My husband and I had the privilege of homeschooling our children from kindergarten to the 12th grade. I have been part of the LPA family since 2013, working as a Substitute Teacher, as a Teacher's Aide, and teaching Spanish to VPK through 8th grade. I look forward to interacting and instructing all the students of LPA everyday.